Indigenous Artists of the Upper Midwest
Intersections of Art and Healing

Shut Eye Dance by Rabbett Strickland
Marzen, the fine art showroom of Integrated Art Group, is proud to collaborate with Rabbit, Bird & Bear Gallery to present Indigenous Artists of the Upper Midwest: Intersections of Art and Healing.
The group exhibition showcases artists from the Ho-Chunk, Menominee, Ojibwe, and other Nations, including nationally acclaimed artists Tom Jones, John Hitchcock, Rabbett Strickland, and Leah Yellowbird. In partnership with Marzen, the exhibition is co-curated by Michelle LeBeau and Avery Makesroom of Rabbit, Bird & Bear gallery (Duluth, MN). Catering will be provided by Lightning NewRider of Deep in the Woods Catering and Foods with a menu featuring traditional soups and indigenous foods with a contemporary twist.
Indigenous Artists of the Upper Midwest will be on view November 3rd – December 15th, 2023. Please join us for an opening reception on Friday, November 3rd, 2023, 5-9 PM, as part of MMoCA's fall Gallery Night.  RSVP appreciated, but not required.

Portrait of JoAnn Jones by Tom Jones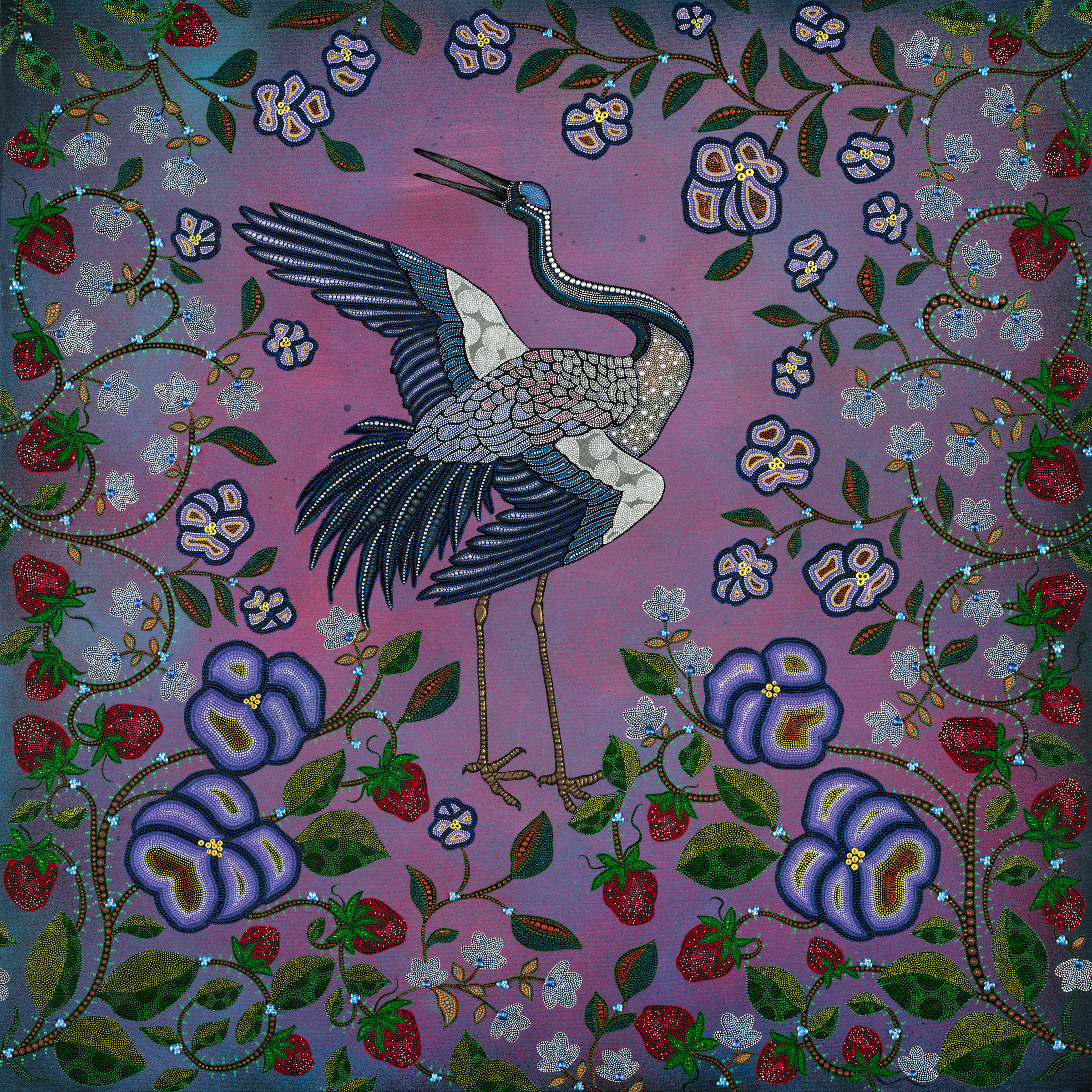 Dancing Crane by Leah Yellowbird
Bird Song by John Hitchcock